This WWII Ammo Box is transformed into a Steampunk Storage Side Table
Secured upon a Mid-Century Tripod Base using screwed-on Copper pipe holders
with Copper Feet and Bullet-like Copper Pipe Covers on the tripod uprights.
Red Leather Hinges secure the hinged lid.
Inside lid and bottom painted bright Orange.
Original Closure held with Vintage Painted Wooden Chopstick
with metal Peace Button suspended from Red Leather strip.
Fold-down Handles on Sides are also Original.
Lovely Layers of Paint revealed over the years.
Finished with clear glaze to stabilize.
Box measures 14-1/2" x 10"x 10".
Entire table stands 21" high.
One of a kind original creation.
$150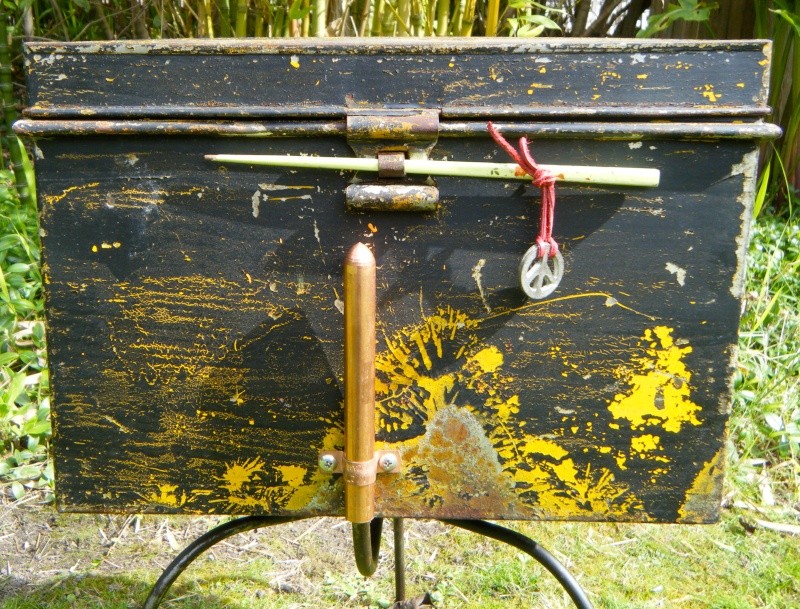 Last edited by amanno on Wed Jan 29, 2014 9:35 am; edited 1 time in total (Reason for editing : reduced price)