1    Search for cat in totally empty room. No cat. After leaving, see cat exiting door of empty room.
2    Kittens appear to defecate out of all proportion to food consumption.
Premise:
Their intestinal tracts loop through larger animals in an alternate universe. Reason unknown.
3    Witness catastrophic event during which cat must've died. Later, cat emerges intact, though wet/dusty/bruised, from beneath ruins. Of course, this one may have something to do with the Heisenberg Uncertainty Principle, but said principle may simply be further evidence of feline multi-dimensionality.
4    Cat is not on the comfy chair/floor pillow/toilet seat/other when subject begins to sit down, but somehow is there when subject's full weight is applied to the seat.  However, thanks to #3 above, cat yowls but is otherwise unharmed (not necessarily true for the sitter!). [Contributed by Leslie Kashiwada]
5    Lap is empty when subject curls up on sofa to read. When phone rings, child screams or significant other calls, cat is present in lap and immovable (see #6 below). No interim state is apparent. [Contributed by Kathy Silva]
6    When carrier becomes visible to cat, either cat hides and cannot be found anywhere OR, if cat is unable to escape, cat creates a gravity anomaly and cannot be budged from location. Cats are able to create gravity anomalies whenever they do not wish to be interfered with. Resultant anomaly multiplies cat's apparent weight geometrically.
FURTHER EVIDENCE IS INVITED.   

Last edited by alexpierangeli on Wed Feb 05, 2014 8:02 pm; edited 1 time in total
7. Cat appears to want something.  
Follow cat to food area.  
Cat rubs body around your legs.  
Cat appears to want something.  
Open door to outside.  
Cat rubs body around your legs.
Cat appears to want something.  
Pet cat.  
Cat purrs and rubs body around your legs.  
Cat appears to want something.  
Play with cat
Cat rubs body around your legs.
Cat appears to want something.
Sit down and pick up a book or newspaper.
Cat rubs body around your legs then hops in lap and goes to sleep.  (refer to #5)
Repeat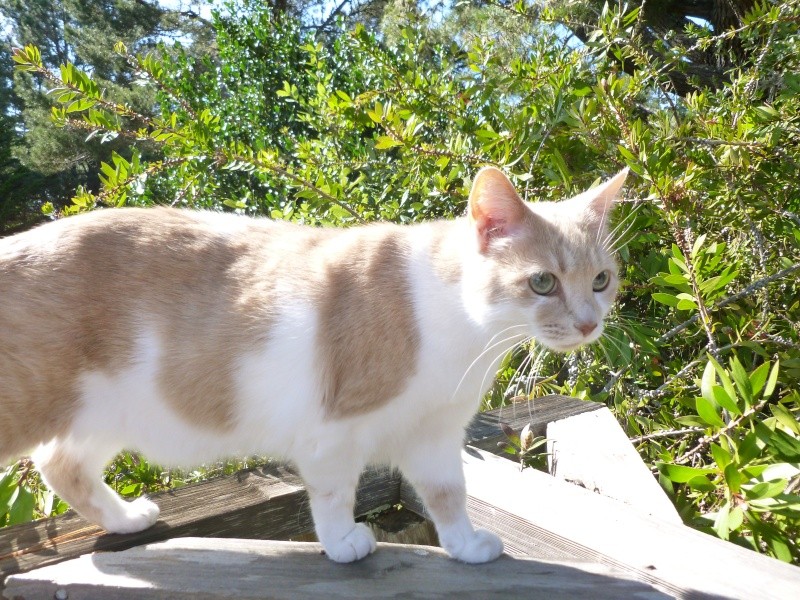 First rule of Kat Club is that No One Talks about Kat Club!



Posts

: 68


Join date

: 2013-08-03


Location

: Cleone



still can't figure out the picture thing. tried to dragondrop but no lollypop.



Posts

: 68


Join date

: 2013-08-03


Location

: Cleone



I haven't figured out the pic thing either, Invisible. Love Kat Club post. I really Laughed Out Loud and cat sleeping next to keyboard stared at me.

Also loved Tom's post, but was uncertain as to its relevance to Feline Multidimensionality. Tom?

Must go now & get Office Kitten home & feed Office Kat & Home Katz & let Outdoor Kat out & clean the Dam-Ned litter boxes (I really do hope the Poop Storm I'm presently experiencing tapers off when the kittens are grown -- phew!).
PS: Pretty butterscotch kitty!
Yeah, the photo thing IS kind of clunky.  
Some Apple users have been able to drag and drop.
The best way is to use the image host.  
You will need to register with the host thingy folks to use it.  I know, sorry.
However, you do not need to use this hosting site.
There are tons of them out there you may already use like Photobucket etc.
They do the same thing.  You can use those sites format equally well.
Ya just the url for it.
I made a cruddy video somewhat explaining it, but it needs a re-do.
What the image host does is convert your image into a forum friendly format.
You then copy the new info into the "Insert an Image" icon or directly into a post.
Anyway, if it won't allow you to drag and drop, the best way to post a pic here is to do this:
* Click the icon in the toolbar above that says "Host an Image".  (hover over each icon to see what they do as well)
* A window will pop up offering some options.  "File" is the default selection.
* Assuming you wish to post a pic from your computer, select "Chose File".
* Select an image from your computer.
* Click "Host it".  This may take a bit depending on the size of your original photo.
* Shortly three options will appear.
* You can copy paste either of the top two directly into the post from there.
* Note that the top link is the "thumbnail" image, the middle link is the resized image and the bottom is the resized version as a JPG.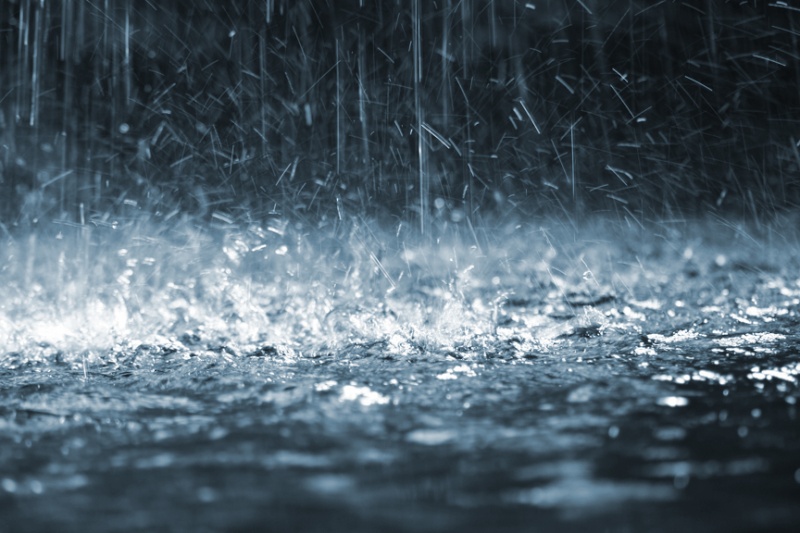 Play around with it.  You can always use the "preview" to see if it works and or edit delete what you don't like.
I have posted the rain photo as an example of the two sizes available.  More rain photos!   

Feel free to contact me if I can help!
Thank you.
If Schrodinger's Cat can be both dead and alive at the same time, does this apply to ALL cats?
I had to mull over this question for quite some time before I could formulate an answer.
My answer is: Yes. But only 9 times.  


Similar topics
---
Permissions in this forum:
You
cannot
reply to topics in this forum